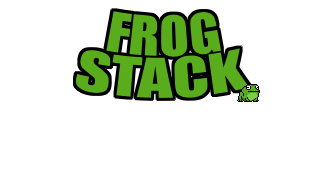 FROG STACK
Comments
Log in with itch.io to leave a comment.
ЖДЁМ НОВЫХ УРОВНЕЙ!!
ТРЭШ ИГРЫ #8. Frog Stack - ЛЯГУШКИ ПРЫГАЮТ В ТРЕНДЫ
This is cool, curious to see if\where you'll take it post-jam.
Also, if you haven't figured it out by yourself, to make the web build embed on itch, you would need to set the "kind of project" to "HTML" and move the contents out of the "Web" directory in the archive so that index.html is in the root. Then you'd specify the archive as "this file is to be played in browser", and it'll display the game right on itch page.
Cool little puzzler. I liked it a lot! I spawned a lot of frogs which is appropriate ;)

Fun game! Somehow this felt very nostalgic. =)
nice game!

the back to menu button doesn't work ;)
I am aware, but thank you for the feedback! I'll be fixing that in the next game update (which will happen after frog jam judging closes just to be safe)